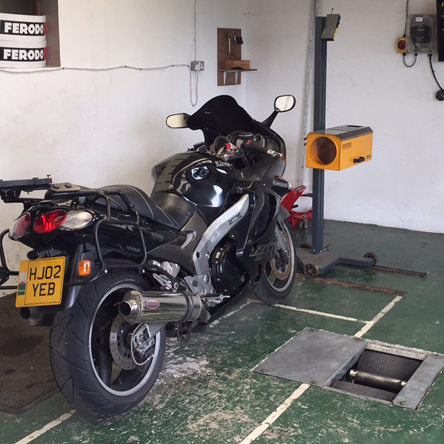 Everyone who uses a vehicle on the road is required to keep it in a roadworthy condition. This is checked in the interest of road safety and the environment by the test we call the MOT. The first test is required once the motorcycle is three years old.  
We offer a full range of services including:
VOSA approved MOT test station
We offer a full MOT service          
Pre-MOT checks
MOT repairs 
The MOT looks at some important items on your motorcycle to see that it meets key legal requirements when it is tested. You should be aware that the MOT certificate is not a guarantee of the general mechanical condition of a vehicle.
Call now on 01646 685900 to book your MOT